Why Small Businesses Should Choose Modular Buildings
There are endless benefits to going modular when looking to build or expand your small business. Modular buildings offer an affordable, convenient option that provides waste reduction, flexibility, and time savings. Whether a business is in need of a hospitality space, storage, or office space, modular construction is an excellent option to meet many operational needs.
Traditional building methods do not always allow for time and construction budget constraints. . Creating a new space efficiently and affordably can be highly beneficial for any company, especially small businesses. Modular building offers the best solution to these problems.
Reduce On-Site Construction Time
Modular structures are prefabricated off-site and result in minimal onsite construction. According to a recent McKinsey Report, modular construction can reduce construction time by up to 50%! This means a reduced opportunity cost for a business to be able to operate faster. Another time saving feature for businesses is MBSI's turnkey service that provides reduction in time and resources spent on managing a new construction project by the business.
Fleet Solutions
MBSI inventory is ideal for a business that needs to temporarily expand their operations. Lease or purchase options are available for our existing fleet with sizes ranging from 1,440 square feet to over 5,000 square feet. In addition, your building can be ready for occupancy in as little as 30 days when selecting from our live inventory.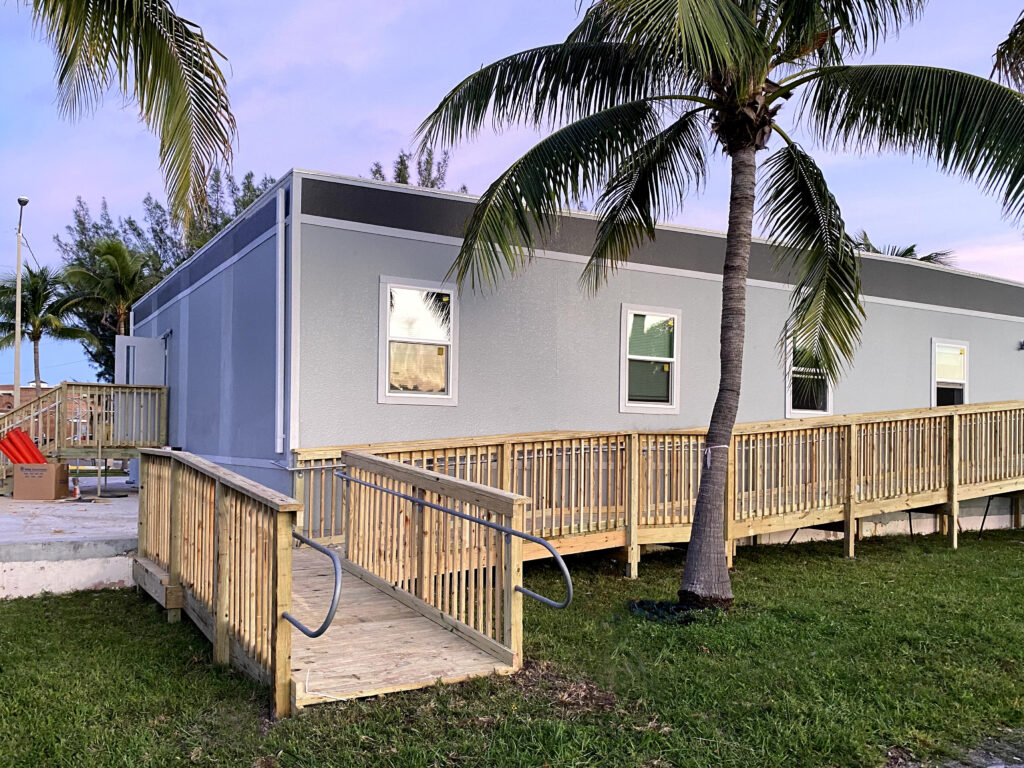 Customized Commercial Modular Buildings
If our fleet models do not fit your needs, we are able to produce custom units. We understand that not every business has the same needs and provide custom build options that can be delivered in as little as 90 days. Below are some of our unique custom projects including a two-story modular building, a commercial kitchen, and a casino.
Deciding on a suitable construction method for a small business can be a challenge. At MBSI, we have over 20 years of experience creating modular structures that have met then needs of diverse business operations. We're ready to answer any questions about the best approach to expanding your business with modular construction. Contact us today for a quote or more information.